Trade war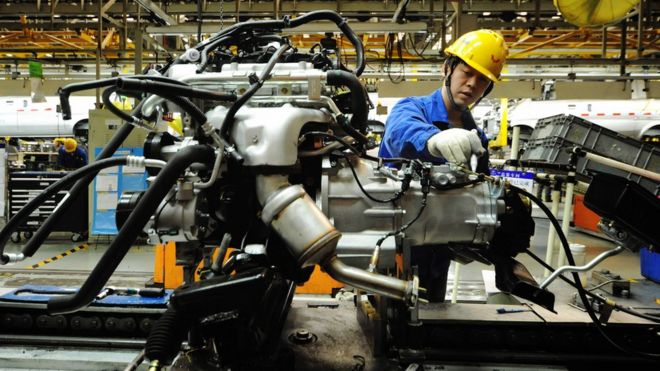 After US tariffs on $34bn (£25.7bn) of Chinese goods came into effect last week, China is very much in President Trump's firing line.
China's trade policy is unfair, he argues, and it steals the technology of American businesses.
Trump's position is shared by his trade adviser Peter Navarro, who co-wrote a book, Death by China, which was also made into a documentary film. Mr Navarro warns of the threat he thinks that China poses to US interests.
The bare figures of China's rise as a trade power are certainly striking.