Criminal investigation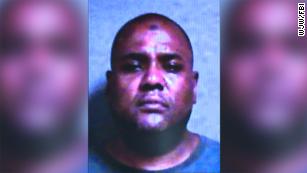 A Cleveland man was arrested after allegedly making plans for a terrorist attack on the city's downtown July 4th parade with an undercover agent, authorities said Monday morning.
Demetrius Nathaniel Pitts, who used the name Abdur Raheem Rafeeq on Facebook, was taken into custody Sunday and has been charged with attempting to provide material support to a foreign terrorist organization, Stephen Anthony of the FBI said in a news conference.
Pitts came under FBI surveillance in 2017 after he went on social media to express a hatred of the United States and a desire to join the terrorist group al Qaeda, Anthony said. Pitts is a US citizen and was radicalized in the United States, Anthony said. Court records say he's 48.