Chemical security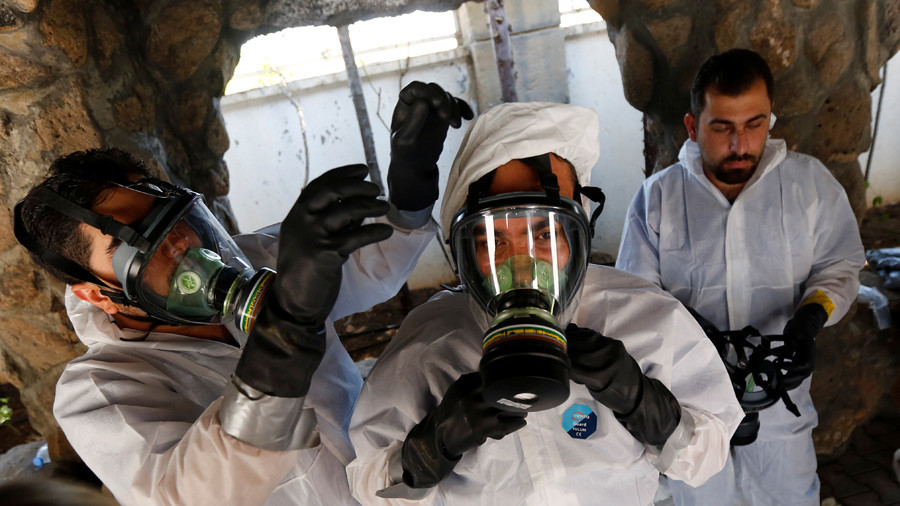 Chemical weapon production facilities have been discovered in the areas liberated from militants in Syria, the Russian Defense Ministry says.
More than 40 tons of chemical weapons were abandoned by retreating militants in the war-ravaged country, the ministry said on Wednesday. "The Syrian Foreign Ministry pointed out that more than 40 tons of poisonous substances were found on the territories, liberated from terrorists," Igor Kirillov, the commander of Russia's Nuclear, Biological and Chemical Protection Forces, said on Wednesday.
The official was speaking at a press conference in Moscow concerning the poisoning of former Russian double agent Sergei Skripal. London and some of its Western allies blame the incident on Moscow, saying it has used a Russian-made nerve agent.
Kirillov said the West won't back off and is prepared to use any means necessary to discredit Russia. The official recalled the example of Syria's Khan Shaykhun.
The commander also criticized the international bodies for their refusal to work with Damascus in investigating the alleged chemical attacks in the country.
In late February, the Russian Reconciliation Center in Syria said it had obtained information that militants in the Damascus suburb of Eastern Ghouta had been "preparing a provocation with the use of poisonous substances in order to blame the government forces of using chemical weapons against civilians."