Economic security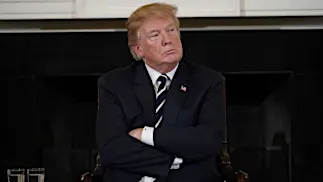 Democrats are growing worried that the strong economy, and
President Trump
's messaging about his economic stewardship, will help Republicans in this year's midterm elections and have an even greater impact in 2020.
Even as signs point to Democrats winning back the House, the party is concerned that their hopes of a blue wave could turn into something smaller if Trump and the GOP are effective on their economic messaging ahead of November.
Interviews with more than a dozen Democrats suggest a number of people in the party are worried that Democrats aren't doing enough to provide a counterargument.
"It's a very big concern," said Democratic pollster Celinda Lake. "The economy is the No. 1 issue out there for people and right now Trump has a very aggressive economic message that seems to cross traditional party lines to voters."
The unemployment rate, which fell under former President Obama, has dropped even further since Trump took office. In April, it hit 3.9 percent, the lowest figure since December 2000.