Intel gathering
Explainer: how the Australian intelligence community works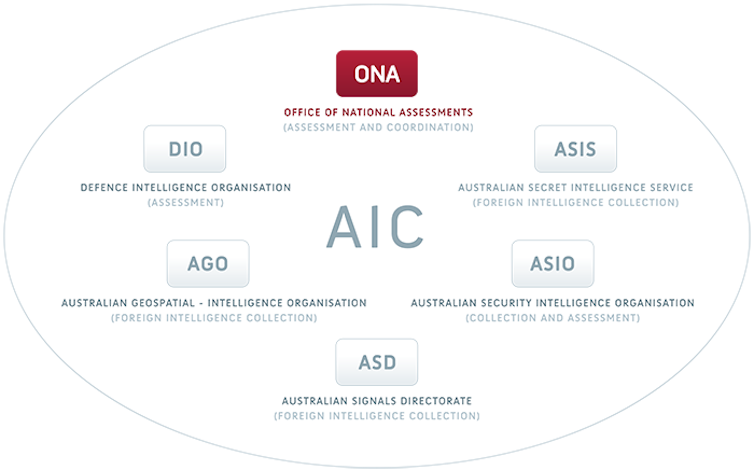 National security, intelligence and espionage have been in the headlines due to events abroad and significant developments at home. News of
diplomatic expulsions
,
cyber-attacks
,
leaked documents about sweeping new surveillance powers
and the creation of a
new Home Affairs Department
make it hard to follow.
What's more, everyone has heard of the CIA, for instance, but Australia's own national security organisations are comparatively unknown. So how is intelligence gathered? What are Australia's peak national security bodies and how do they interact?
Australia's national security architecture consists of a number of federal government departments and agencies, with links to state government counterparts. These include the state police forces and counter-terrorism authorities. Those arrangements are in transition, the full details of which are still to unfold.