Sanctions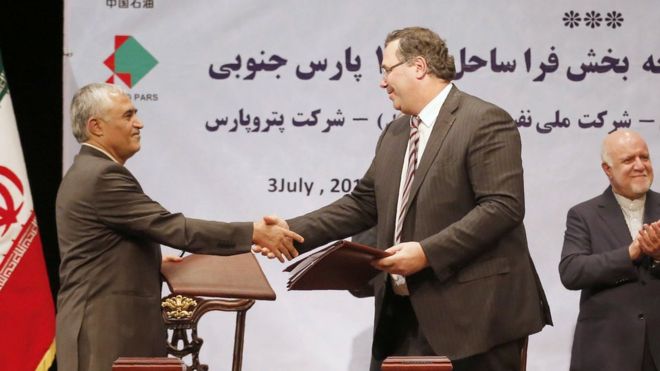 The EU is scrambling to find ways to safeguard huge business deals with Iran, amid the threat of US penalties.
Washington is re-imposing strict sanctions on Iran, which were lifted under the 2015 international deal to control the country's nuclear ambitions. On 8 May President Donald Trump denounced the deal, saying he would withdraw the US from it.
Since the deal took effect in 2016 major European firms have rushed to do billions of dollars' worth of business with Iran, and now thousands of jobs are at stake.
Many of those firms fear their business ties with the US could be at risk if they continue to do deals with Iran past a November deadline.
What can the EU do?
There is an existing
EU "blocking statute", from 1996
, aimed at countering US sanctions linked to communist Cuba. Now EU officials say they are revamping the statute to avoid the latest US restrictions on firms doing business with Iran.