Military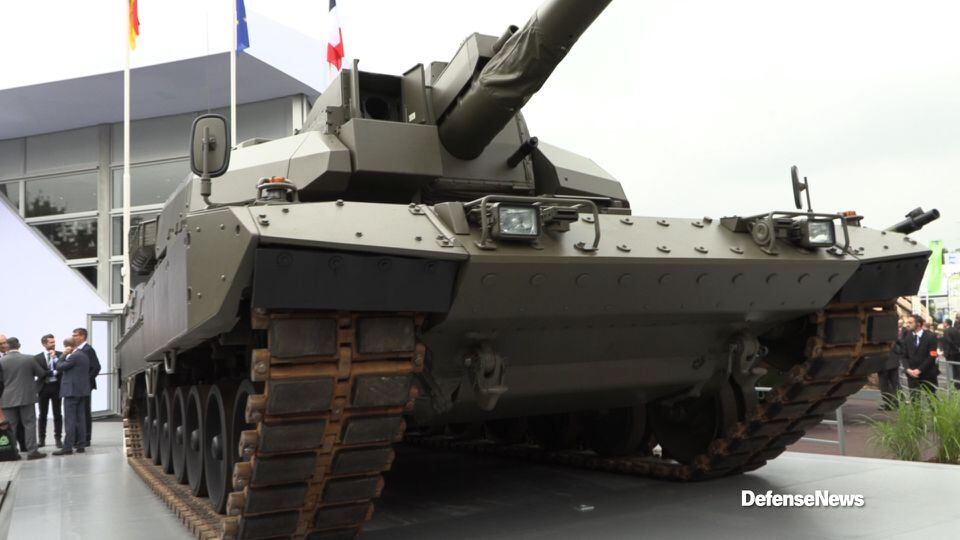 France's Nexter and Germany's Krauss-Maffei Wegmann pitched a cross between a Leopard 2 chassis and a Leclerc turret at the Eurosatory trade show in Paris on Monday.
Officially dubbed the European Main Battle Tank, or EMBT, the vehicle is meant to showcase that the German and French companies can work together on the path toward an envisioned Main Ground Combat System pursued by both nations. That weapon is slated to see the light of day in the mid-2030s.
Additionally, the developers believe the "Frankentank" meets a real-life demand, and they hope a paying customer might take the idea and run with it. For now, the tank is a demonstrator project funded by the two companies' joint venture, KNDS.
"The interest of this program is using the current technology to provide an interesting operational tank to the market and at the same time continue to have an industry activity during the 15-20 years," Francois Groshany, Nexter's head of tracked and armor programs, told Defense News in an interview.